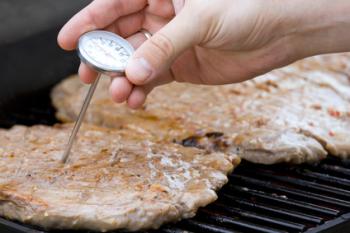 Step 1
Take the online course for FOOD MANAGER. The self-directed course can be taken at your own speed (generally 3-4 weeks)
Step 2
Register to take your test. Please see the Test Schedule for more information.
For a complete list of certified programs, visit NMED.
The Food Manager Training Course is taken 100% online. However, by ANSI-CFP rules the Food Safety Manager Certification Exam must be taken at a 3rd party Proctored Testing Center. We will provide the following link in your confirmation email to find your closest New Mexico testing center
New Mexico Food Safety State Requirements
New Mexico requires that a person in charge of a food establishment demonstrate knowledge of food safety as presented in the FDA Food Code. Attending an approved Certified Food Protection Manager (CFPM) Training Course online or in a classroom then passing an accredited Exam is one way to validate that knowledge.
Local requirements may exceed the state's minimum requirements. TAP Series Food Manager's Course is accompanied with the Prometric Certification Exam that is accredited by the American National Standards Institute and the Conference for Food Protection (ANSI-CFP). This exam is accepted in New Mexico and all states that have mandatory certification requirements for Food Management Professionals.